Wooden Shingles
Cedar shingles are known for their beauty. Their alluring red hue draws looks from around the neighborhood. As the wood ages, the red hue fades into a delightful silver tone. Cedar roofing is long-lasting and extremely durable, making it ideal for roofing. Cedar shingles are made to resist strong winds and withstand all types of extreme weather including snowstorms, hail storms, and heavy thunderstorms. We know how important this is when you live in the North Shore.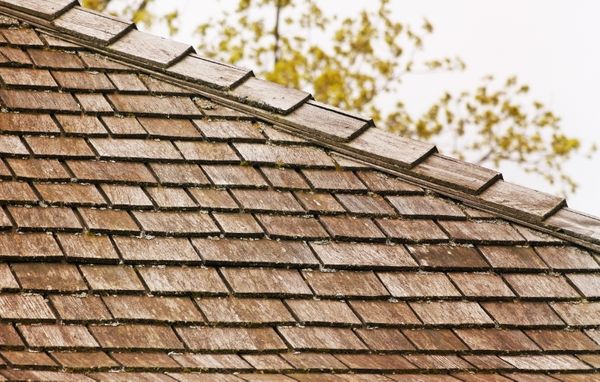 Benefits of Cedar Roofing Include:
Adds to Your Home's Value
Aesthetically Pleasing
Conserves Energy and Lowers Heating and Cooling Bills
Fire Class A, B, & C available
Long-Lasting
Optional 50-Year Warranty
Environmentally Friendly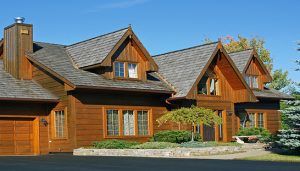 When you're looking for environmentally friendly roofing materials, cedar is your best bet. Here at Bradley Marshall Roofing Co., we have extensive experience with cedar roofing installation, and we can repair or replace your roof.
Additional benefits to cedar roofs:
Most renewable and sustainable of all major building materials
Biodegradable (better than asphalt)
Doesn't cause pollution
R value better than asphalt
Available styles: 18″ Perfection Shingles, Medium Shakes, Heavy Shakes, Taper Sawn
Renewable & Sustainable
Cedar roofing is one of the most environmentally friendly building materials. It is also biodegradable, unlike comparable roofing materials. Materials such as plastic, aluminum, concrete, and aluminum and other metals aren't nearly as energy conserving. Cedar is the only roofing material that is 100 percent reusable, recyclable, and renewable. It is always possible to plant another tree! As a bonus, cedar is one of the most neutral roofing materials as well!
Types of Cedar Roofing
Here at Bradley Marshall Roofing Co., we offer 4 types of cedar including:
18" Perfection Shingles
This type of cedar roofing comes as an 18" long cedar shingle and every shingle is cut at exactly that length. Traditionally, cedar shingles come intermittently, which we also offer. Also, these shingles are smooth and don't have much detail compared to shakes.
Medium Shakes
Cedar shakes are thicker than cedar shingles. Medium shakes have a split face exposed with a natural rustic aesthetic. Specifically, medium splits are usually around ½" to ⅝". Shakes produce a heavily textured roof.
Heavy Shakes
Heavy cedar shakes are exactly like medium shakes except they are usually around ¾" to ⅞ and can even be found at 1 ¼". This roofing will also produce a heavily textured roof.
Tapersawn
Tapersawn shakes are like a combination between our perfection shingles and our heavy shakes. These tend to be the most popular in the North Shore because they have the perfect, smooth, organized look while having the thickness of keeping out the most extreme weather conditions.
Bradley Marshall Roofing Co. is a family-owned company in North Shore, Illinois with 85 combined years of experience. We've done plenty of roofs and we know the ins and outs of cedar roofing. Give us a call and schedule a free consultation today!
If you're looking for a roof that will last your family for years to come, we would love to help you. With over 85 years of experience, our family-owned roofing company knows all the ins and outs of cedar roofs. Contact us today for a free consultation!
Schedule A Free Consultation