Home Improvement Services
Bradley Marshall Roofing Co. Service
Here at Bradley Marshall Roofing Co., we pride ourselves on our roofing services in the North Shore area, but we offer so much more! Our mission is to help you improve your entire home. We have over 85 years of combined experience to prove that we have the necessary knowledge and skills to make your dream house come true. That is why we offer multiple home improvement services other than roofing. These services include: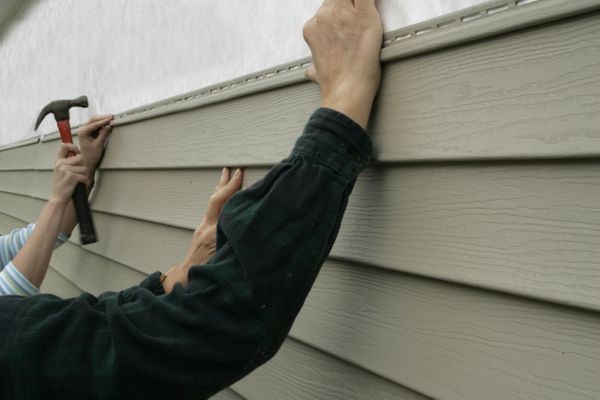 Handyman Services
Our handyman services are broad enough to where we can help you fix anything! Our handyman services are for any general contracting purposes you can think of. This could be anything from fixing a squeaky floor to finishing your basement. In short, if there's something that's bothering you and needs to be fixed, we offer that service, and we'll do it with the goal of our services exuding tremendous quality.
Siding
Having beautiful siding on your house can make you stand out in the best way possible in your neighborhood. For those who don't know, siding is the protective material on the exterior of your house. One way to think of it is siding is the clothes that your house wears. The first step to having beautiful siding is having somebody you can trust to install it. At Bradley Marshall Roofing Co., we provide quality siding services that will make you proud of your house's exterior. Siding a house is a big project, but nothing is too big or intimidating for us!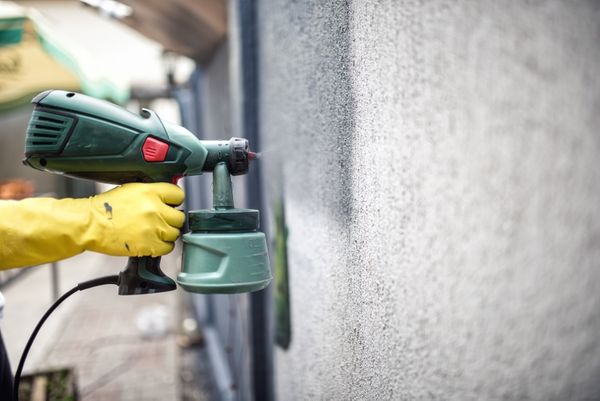 Stucco
If you don't want siding and want a different look, we provide stucco services as well! Again, for those who don't know, stucco is a type of fine plaster that is used for coating the exterior of your house. It is made out of binding chemicals, aggregates (a material formed by numerous other fragments), and water. This type of style is very popular in the American Southwest, but still popular here in the North Shore area in Illinois. Stucco has a beautiful aesthetic to it, and we would be more than happy to install stucco to your house! Contact us today!
Painting
We also offer painting services that go well with a lot of our other services. Our painting services include exterior spaces and interior spaces. Our 85 years of combined trade experience will guarantee a quality paint job. You can paint so much in and on your house. This includes objects such as cabinets, walls, deck, porch, siding, etc. Painting can completely transform your house. That is why it is very important for you to get a painting service you can rely on. Bradley Marshall Roofing Co. will exceed expectations, and you will get more bang for your buck with the numerous services we offer.
Window Replacement
Our general contracting also includes window services. Windows are one of the aspects of house remodeling that can be overlooked. Replacing your windows has multiple benefits:
Lower Energy Costs - Replacing your windows is one of the best ways to reduce your energy bill. Well-insulated windows keep extreme weather from affecting your heating or a/c.
A Safer Home - Quality windows offer locks that will keep you and your family safe. Laminated glass also has a polymer interlayer that holds glass together in case the glass is shattered
Noise Reduction - Well-insulated windows will keep out outside noises extremely well.
Appeal - Having windows that look amazing adds curb appeal and can increase your home's value.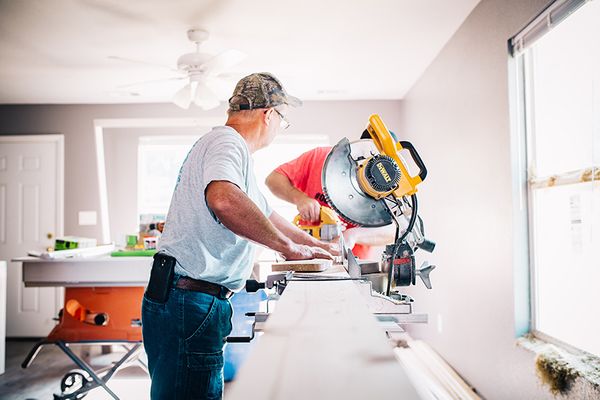 Tuckpointing
Tuckpointing is putting mortar in the bricks of your house that is the same color as the brick. After we put the mortar in the brick, we cut grooves and put putty into that groove. Tuckpointing is necessary when the mortar between your bricks is cracked or turning into dust, or when you want a new brick job. It makes your brick house look beautiful and clean. If you have any questions or concerns, feel free to contact us today!
Custom Carpentry and Millwork
Have you wanted a custom door, custom cabinets, or any other type of woodwork that is uniquely yours? Our staff carries a diverse skill set, and we will be more than happy to work with you and your custom carpentry needs. Having any unique woodwork adds to the aesthetic and value because there will be no other piece of work like the one you could receive. Call now for more information!
Drywall
Home renovation is a big project, and there's a lot that goes into it. Drywall is an important aspect of home renovations and can also be a hassle. Bradley Marshall Roofing Co. provides quick and hassle-free drywall services that exude quality. Drywall is also important because it not only makes your home feel more like a home, but it also insulates your home making it more comfortable for your living situation. Contact us today for a free consultation!
Electrical
There are a lot of aspects when it comes to the electricity that runs through your home:
Switch Boxes - Every home has a switch box. A switch box distributes power throughout appliances in your home. These need to be fitted with circuit breakers to ensure your safety.
Lighting - In most cases, lighting in your home is limited to 5 watts per square meter of floor area.
Security - A lot of homes have some type of security system, and we want to make sure it runs as it should.
Heating and Cooling - Illinois' hot summers and cold winters make it necessary to have both of these aspects.
Call us today to find out more about our electrical services!
Plumbing
Like our electrical services, there are a lot of aspects of plumbing that are important to your home:
Cold and Hot Tap Water Supply - Having reliable tap water access is extremely necessary for things like showers and washing dishes.
Rainwater, Surface, and Subsurface Water Drainage - Keeping your house properly drained is crucial for a clean and functional house.
Sewage Systems - Having proper sewage can prevent you from having any disastrous problems in the future.
Fuel Gas Piping - Gas piping allows gas to flow through the house for heating and lighting purposes.
If you're interested in our plumbing services, call now!
Basement Finishing
A lot of people not only in Illinois but throughout the U.S. have unfinished basements, especially in newer residences. This is another service that Bradley Marshall Roofing Co. offers. An unfinished basement can be stressful, mostly because it's a part of your house that doesn't feel like your house. Our unfinished basement service incorporates multiple other services that we offer like drywall, plumbing, and electrical. Contact us today for a free consultation!
Bathroom and Kitchen Remodeling
For a lot of homeowners, bathroom and kitchen remodels are some of the most important home renovations. These are two places that are high traffic areas of the house, and they should be gorgeous. We can deliver quality bathroom and kitchen remodels along with all of our other services. Our remodels for these two areas include aspects like lighting, cabinets, plumbing, flooring, and many more! Contact us today!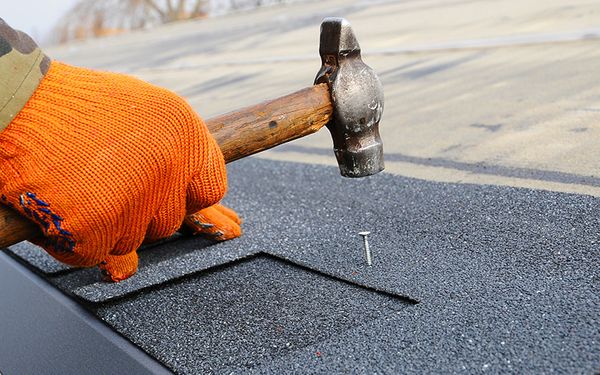 Installing and Restoring Decks
Installing and Restoring Decks
Decks are one of the best ways to enjoy your house while being outdoors. Decks naturally deteriorate from weather and wear and tear. Bradley Marshall Roofing Co. offers the restoration of decks and makes your deck like brand new ! If you want to start over and get a brand new deck, we would be more than happy to install one for you! Our contractor will work closely with you to make sure you get the deck you want for your dream house! Contact us today!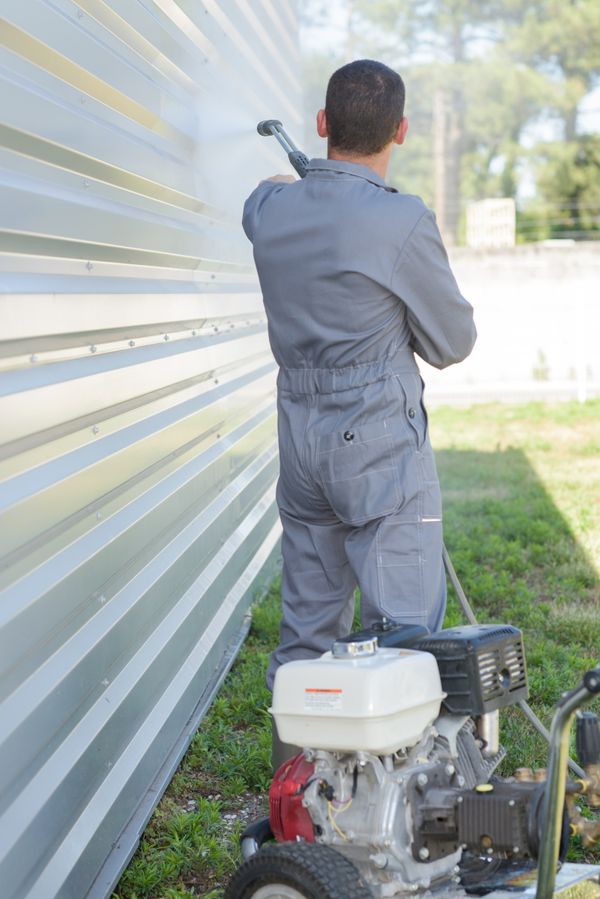 Power Washing
Over time, houses naturally get dirty, and it's hard to do anything about it. Especially how windy it gets in the North Shore area. Luckily, there is a way to wash your house. Power washing will keep your house looking new and alluring. Power washing can be harmful to your house, but not if you do it right. Here at Bradley Marshall Roofing Co., we will guarantee that we will do it right, whether it's siding, brick, or stucco, we can clean the exterior of your house! Schedule a free consultation today!
Fascia & Soffit
Fascia is used to create an impediment between the edge of the roof and the outside. Right underneath that is the soffit. The soffit is the area beneath the part of the roof that sticks out (the eave) on the exterior of a house to close the space beneath the eave. These two objects have very similar purposes. They both protect the interior, but more specifically, they protect the rafters from outside elements. Contact us today for our fascia and soffit services!
We pride ourselves on our diverse handy skills. Here at Bradley Marshall Roofing Co., we're more than just a roofing company. We offer handyman services, siding, stucco, window replacement, tuckpointing, custom carpentry, drywall, electrical, plumbing, basement finishing, bathroom and kitchen remodeling, installing and restoring decks, power washing, and fascia and soffit. All of these services are guaranteed to be of high quality because we don't settle for anything else. It is clear that we have a lot to offer, so feel free to contact us today, and schedule a free consultation!
Schedule A Free Consultation